There are two methods of changing the category for registered waypoints. You can change category for a single waypoint or shift all points between categories.

1. Change category for single waypoint.
To change the category for single point select tap the point on the map and then press the white arrow: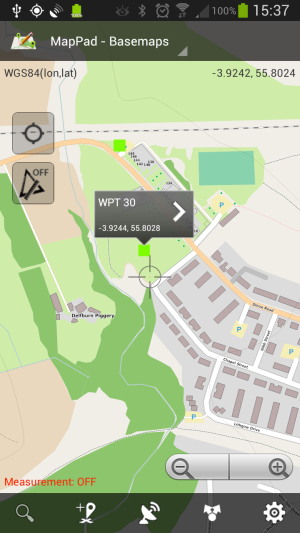 When you get to the waypoint's details screen you will be able to choose the new category from the drop-down list: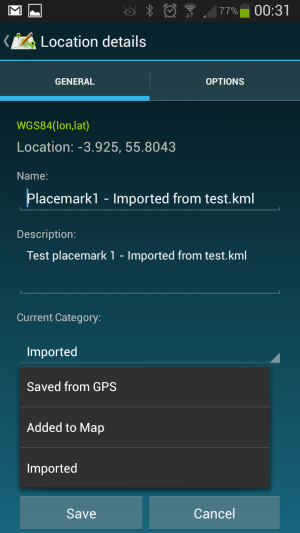 Another possibility is to use Tools->Data Management->Waypoints option to choose wanted waypoint then tap on it and choose Edit from the context menu, same screen as above will be displayed.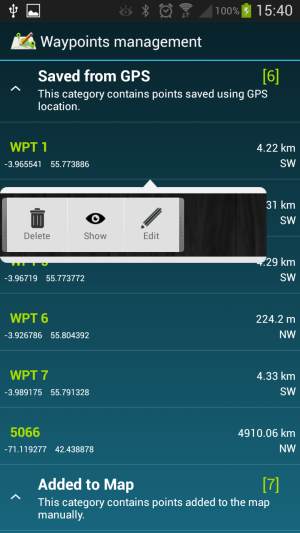 2. Bulk change of category for registered points.
To move all points from one category to another please select Tools->Data Management->Waypoints then long press the category you want to move points from and choose Move Points from the context menu: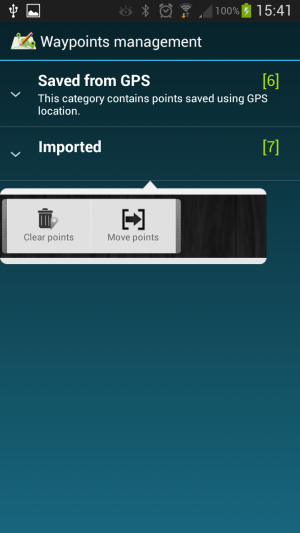 The dialog window will be displayed asking you to choose  the category the points are going to be moved.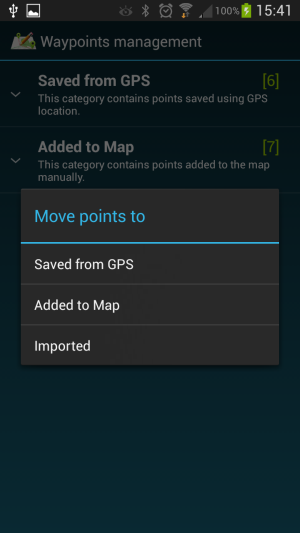 If the category is not Saved from GPS or Added to Map  you will be asked if you want to remove old category when the points are moved: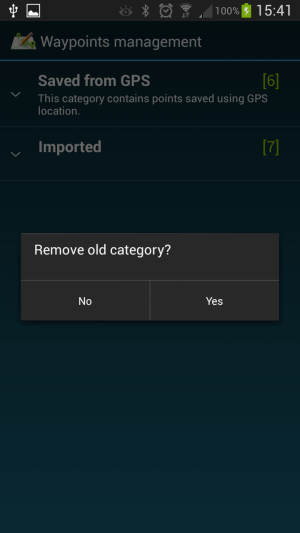 You will see the Toast information displayed when the operation is finished: